Who We Are

Pyr Hope Farm is a dog daycare, lodging and fostering facility that is situated on thirteen beautiful, serene and wooded acres in Shelton, Washington. We've built this business around the concept that your pets' safety and comfort are paramount. A stay at our facility will help your pet build social confidence while providing a safe, fun and stimulating way to release energy.
We aren't a mass boarding facility where you hear lots of dogs barking continually and see others feeling anxious or scared. Instead, we have purposefully created an environment that is relaxed and controlled with plenty of planned activities. The owners, Brent and Sophia Low, live on site and work hard to maintain safe and secure grounds with 24-hour monitoring and observation along with being a fully back up powered generated facility.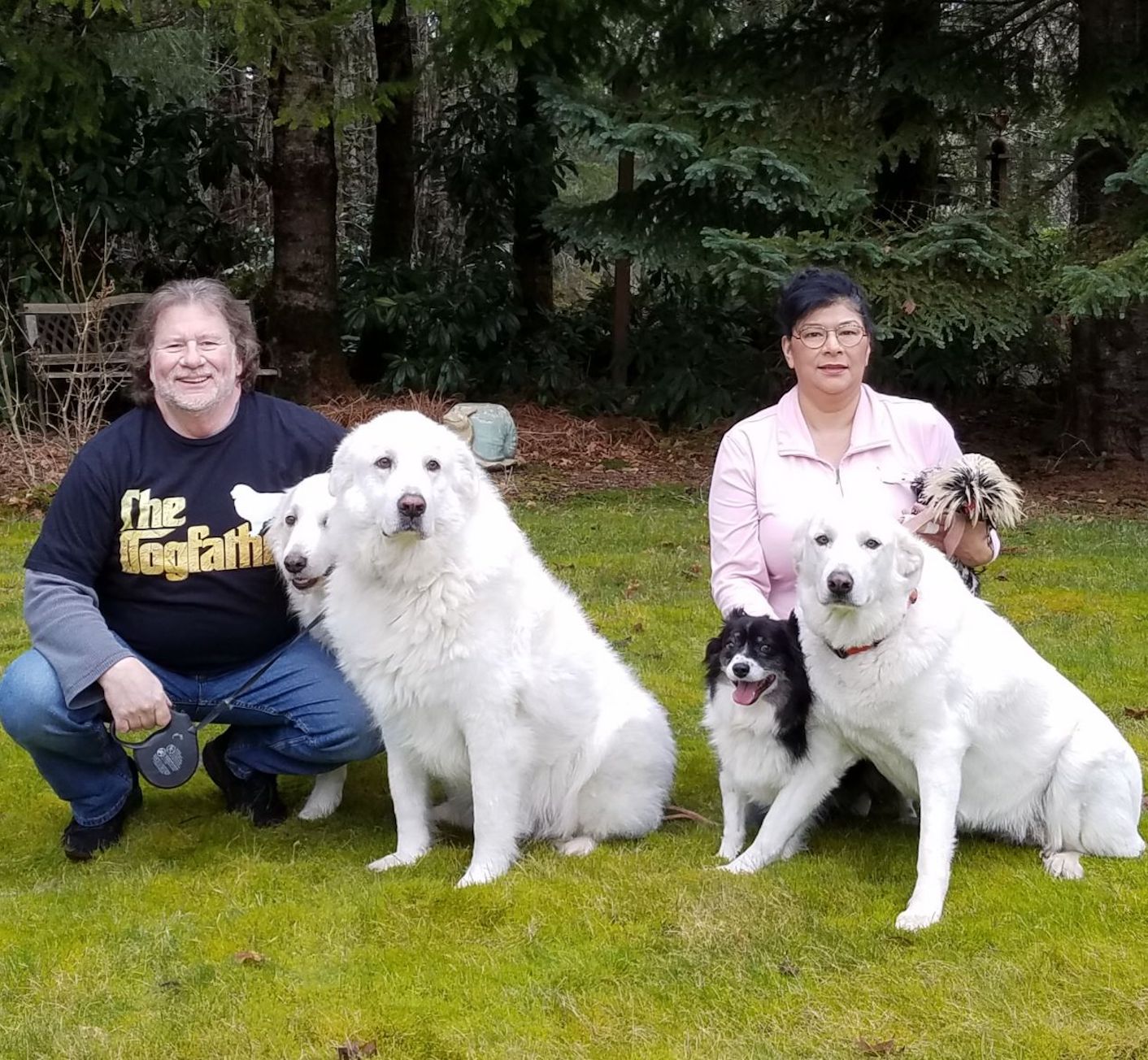 Pyr Hope Farm offers the following:
Lodging
Daycare
Limited occupancy and personalized care
900 sq ft indoor play area with padded floors
1000 sq ft outdoor play area with turf
Cedar Grove secure and natural dog park
Nature stroll
Seasonal stream
---
We invite you to come tour our facility! Please give us a call at 360-482-3225 to let us know when you'd like to come by. We do ask that the last tour be no later than 4pm.
---
Meet our pack!
We have deep convictions about rescuing animals in need and as such, all of our pups are rescues. We have both been dog owners all of our lives and dog foster parents for 8 years. Our fur babies are very much like our children, each with their own quirks and needs. This is what keeps it fun and interesting! It is our dream to have a few more dogs along with goats and some chicks for Doc.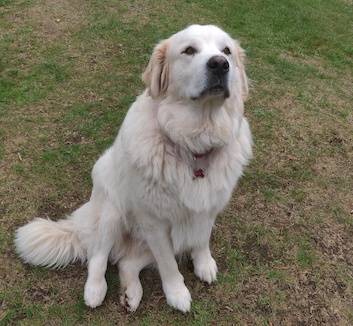 Ottis
Nickname:

Big Otts ("Oats")
I'm Ottis, that's O double T I S! I'm the self-appointed official greeter here at Pyr Hope Farm. I came to the farm temporarily while on my way to Texas while the Rescue figured out what to do with me. Brent and Sophia just fell in love with me and couldn't let me leave. I'm 2 years old and just a laid back pup! I can be found wandering the property, making sure everything and everyone are ok. In the afternoons, I can be found in the office taking a siesta. I must get my beauty sleep, after all I am nocturnal. Come in and say hello and ask them how I got my name Ottis.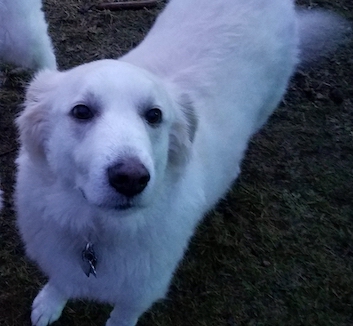 Lucy
Nickname:

Lulu
I'm a 9 years old Great Pyrenees mix and Buddy's girl! We've been here for a year and love it. There's lots of wildlife out here that I love spying on. My favorite are the squirrels! When I'm not outside I'll be sacked out on the couch or cuddling with my peeps taking a nap.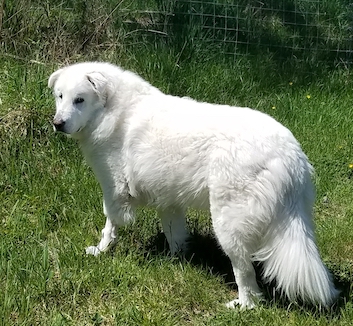 Buddy
Nickname:

Bud
I'm a 5 year old Great Pyrenees, all 105 lbs of me. I'm Lucy's main squeeze, we have a great love story! We first met in Texas at the rescue and travelled to Oregon together. We were adopted out separately a few times, by no fault of our own, but through fate we've always come back together. We came to this home as fosters and now it's permanent. Lucy and I will be together furever!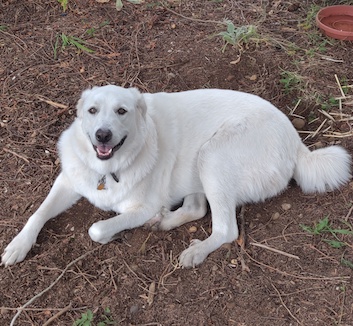 Sugar
Nickname:

Sugie / Chuggie
I'm a 10 year old Great Pyrenees from Texas. I've been here for 9 and a half years. My name is Sugar for two reasons- I'm all white and I'm super sweet! I love laying out on the grass in the sunshine because it feels really good on my bones. If you come to visit you can find me on guard at the top of the hill or running around the property.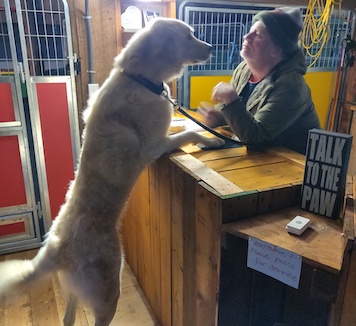 Ranger
Nickname:

Rangee
Hello, I'm Ranger and danger is my game! I got pot roast on my mind and Sugar is so fine! I'm three years old which is 21 in dog years! I'm the new kid on the block - I've been here as a foster for close to a year. There were several applications for potential fur-ever homes but, I just wasn't feeling it. That's because I was home all along! Pyr Hope Farm is the best, come out and see us sometime!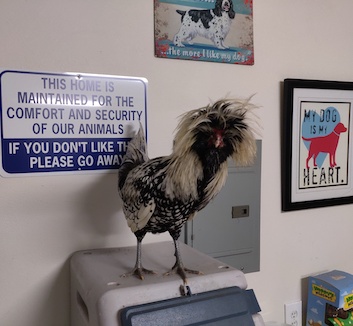 Doc
Nickname:

Docaroni
I'm a goofy Polish rooster with a funky do who is a whole year old now! I can be kinda skittish cause I can't see very well because of my feathers. I love spending time in the garden foraging for fat grubs and those green worms!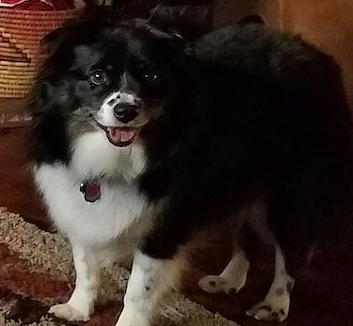 Rockett
Nickname:

Rockett Dog
I'm an 8 year old Mini Australian Shepherd. I may be little but I've been here the longest and I'm the Boss! I love to play fetch with squeaky balls and dig bunkers so I can play hide and seek. I'm called Rockett Dog because I can run really, really fast!